Architizer A+ Award | Product Design - May 15, 2017

A' Design Award and Competition
Winner in 3D Printed Forms and Products Category - September 30, 2016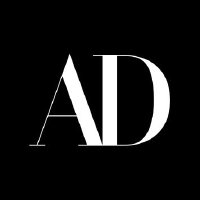 "If New York has a special place in your heart, you can now keep a tiny part of it in your home."
Architectural Digest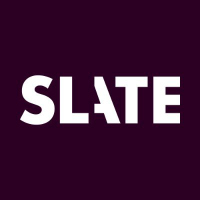 "William Ngo of architectural design firm TO+WN Design and Alan Silverman of visualization firm AJSNY have collaborated on Microscape, a new project that makes those lust-worthy museum-quality scale models more accessible."
Slate - February 04, 2016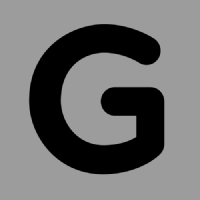 "And for those of you who aren't 100 percent convinced that New York is the greatest city on earth, if this version of the microscapes is a success, eventually other cities in the US and around the world will be miniaturized and made available on a tile-by-tile basis so you can expand your scale empire."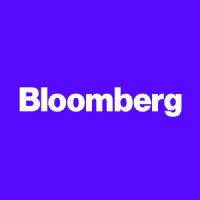 "Have you ever dreamed of being the King Kong of your metropolis, bounding from skyscraper to apartment buildings to historic district? Yeah? You're the perfect candidate for Microscape."
CityLab - February 02, 2016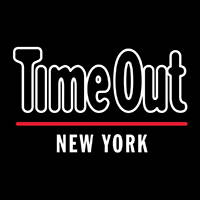 "Microscape models are incredibly detailed 1:5000 architectural models of cities that you'll probably want to snatch up for your desk or coffee table immediately."
TimeOut New York - February 05, 2016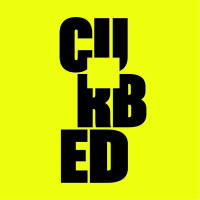 "Not only are these 3D-printed cityscapes, known as Microscapes, a great little toy for any architecture lover, but they serve as a perfect snapshot of a point in time in the life of a city."
Curbed - January 29, 2016
Microscape In Our Customers' Words
★ ★ ★ ★ ★ "I just wanted to let you know the package was delivered today – right on time. She is going to lose her mind when she sees it – it is so much more interesting and impressive and pretty in person. Also – kudos on the packaging method your guys came up with – easily the most impressively, creatively and effectively packaged item I've ever received. Thank you so much for everything. As soon as I give it over and she hangs it/displays it, I'll snap a photo and share it on your FB. Thanks a million – no idea how I'm going to top this next year."
J. King (Direct Order Customer)
★ ★ ★ ★ ★ "I just wanted to thank you for getting the tile to my sister. She is thrilled with it, and now can take a piece of her neighborhood with her when she moves."
L. Johannes (Kickstarter Backer)
★ ★ ★ ★ ★ "09-E, The Empire State Building arrived to the UK safe and sound, thanks! My fiancée will love it. This will be (one of) my wedding present(s) to her. Two years ago I proposed to her on top of the ESB and this week we will fly back to NYC and get married there. So, this model will mean much more to us than something pretty on our coffee table."


G. Tothmihaly (Kickstarter Backer)
★ ★ ★ ★ ★ "I recently received my microscape and am delighted with it. My wife and I love New York City and we have more than a few maps and pictures on display around our Liverpool home. The Microscape tile will take pride of place among them."


P. Lillie (Kickstarter Backer)
★ ★ ★ ★ ★ "Great meeting you and Allen today. Our pieces got home with no issues. Thanks for checking in. My wife and I were really impressed and wish you all the best. Hopefully you guys can do Hong Kong soon."


G. Yu (Kickstarter Backer)
★ ★ ★ ★ ★ "My two tiles arrived yesterday and I am pleased beyond words. (I only wish I had a few dozen more....) You done real good!"
L. Reynolds (Kickstarter Backer)
★ ★ ★ ★ ★ "You'll be happy to know that my Microscape is getting a lot of attention in my office. I'll do my best to spread the word!"
Will Powell (Direct Order Customer)
★ ★ ★ ★ ★ "Most models you find on the web are less than convincing and quite kitschy, so I've been pretty excited to learn that your Microscapes are both incredibly detailed and affordable at the same time. They're very sophisticated, high-end quality products and definitely great pieces of art."


Johannes Becker (Direct Order Customer)
★ ★ ★ ★ ★ "It has arrived (with no mention of customs' charges after all the delay) and is superb. It is everything I hoped it would be, so thank you for all your efforts and concerns."


Professor James Holland (Direct Order Customer)
★ ★ ★ ★ ★ "I have just received my first order which is 03-B tile with the Foster's WTC2 proposal. Absolutely gorgeous! I really wanted thank you for taking the time to make the adjustment. I am waiting for the other tile orders to be delivered and I just can't wait. Now I wish to collect them all :) Thank you so much again and keep up the great work!"


Jungwoo Lee (Kickstarter Backer)
★ ★ ★ ★ ★ "...we received them last night at around 7pm. Much appreciated. Was just getting nervous as these are Christmas gifts so you know how that goes. Anyways, really really happy with how everything turned out. Im sure I will be placing orders in the future!"
Kyle Pintarelli (Kickstarter Backer and Pre-Order Customer)