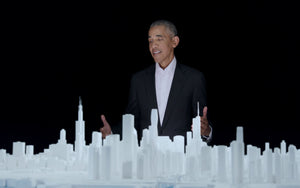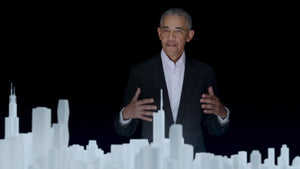 Props For Film
& Television
2020 NBA All-Star Game Broadcast
15' Diameter circular model of Chicago at 1:1500 scale. This model had to be designed to be broken down and re-assembled repeatedly for filming at locations around the United States.
Showtime's "Billions"
1:880 scale 18' x 6' model of NYC's Central Park and surrounding blocks (produced in six 3' x 6' sections) for season 6 of Showtime's "Billions". Manhattan is represented in its current (as of 2020) state, including the recent super-tall towers along 57th street (the tallest of which rise to over 24 inches at this scale). However, the model also includes (for reasons relating to the plot of the show) a representation of Christo's 2005 "Gates" public art installation in Central Park.
2017 Cadillac Escalade Ad
Blink and you'll probably miss our little cameos in this ad that features some of our earliest larger scale Manhattan prints.
How about that lighting?
TELL US WHAT YOU NEED
DESCRIBE WHAT YOU'RE LOOKING FOR IN AS MUCH DETAIL AS POSSIBLE AND LET US KNOW HOW TO REACH YOU.